Project done in collaboration with Noor Ali, Rhiannon Beddoe, Oscar Jones and Coline Ritz
Today's society is structured in such a way that disproportionally benefits the rich. 
With rising urbanisation and digitisation we will also see increased levels of 'access poverty', referring to the inequality of access to goods, services and infrastructures; a key factor in trapping communities in the cycle of poverty.
Project [em]power is a novel and viable business model for a decentralised community energy system. It facilitates an unprecedented opportunity for access and ownership of renewable energy generation amongst low-income communities.
This project proposes an energy system redesign for the UK in the year 2040 which aims to decouple energy consumption from absolute wealth.The solution consists of a decentralised energy system using a peer-to-peer trading platform, enabling energy prices to be affordable for all. External companies invest in solar panels on the roofs of council-owned buildings allowing renewable energy to be distributed to the tenants through Distributed Ledger Technology. This not only reduces energy bills but gives residents a new form of income within solar trading, fostering prosperity and empowering local communities.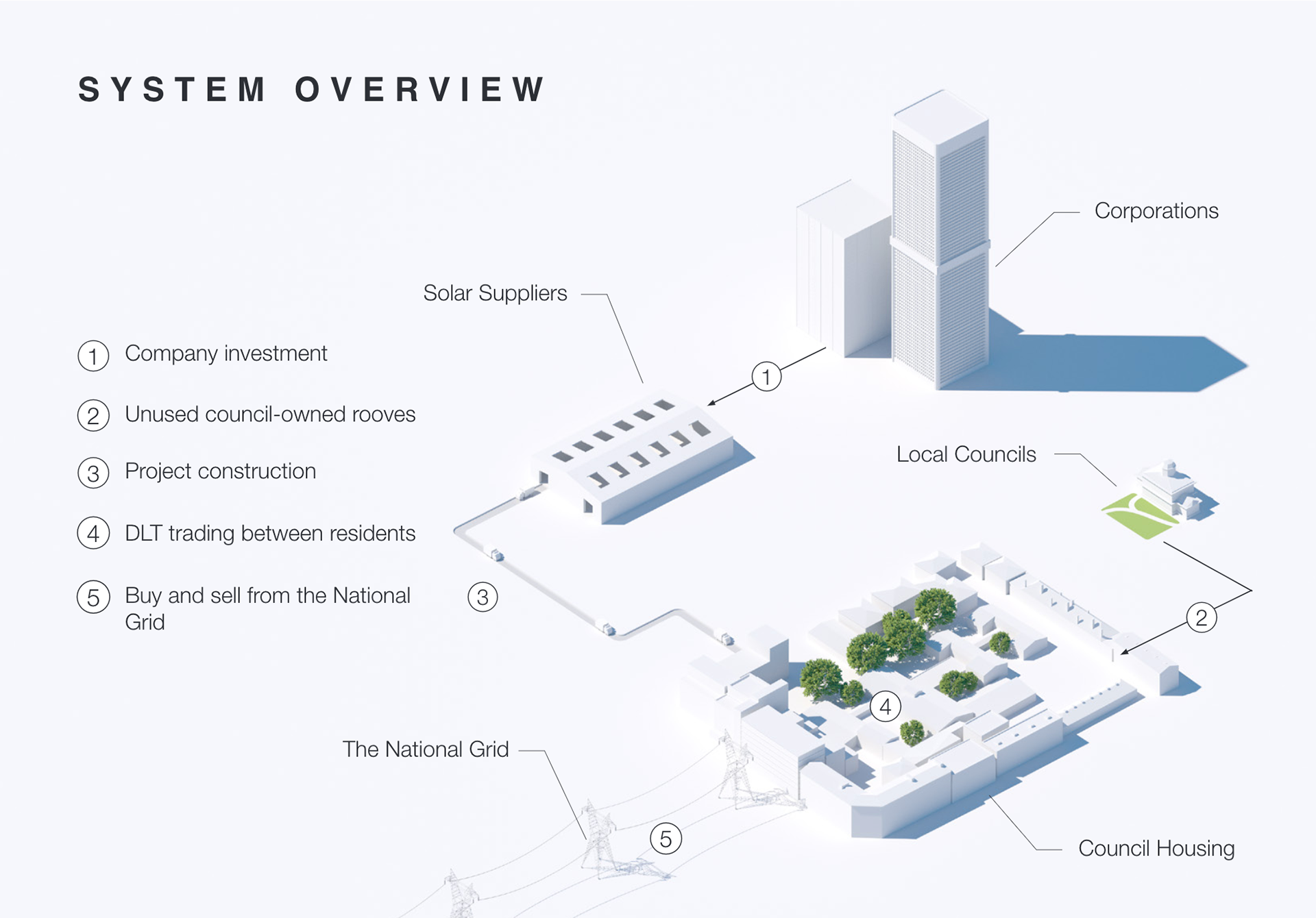 The proposal feasibility was tested through a simulation that mapped the supply and demand of solar energy throughout the day in a specified region, using the CREST model developed by Loughborough university to quantify household usage based on a number of factors such as weather patterns, PV efficiency and appliance types. Different variations and iterations of system designs were tested to maximise fairness in energy distribution between households, such as introducing a priority queue, varying panel distribution and introducing factors such as battery storage.
See below a case study example of how this proposal would be implemented over a 24 hour period.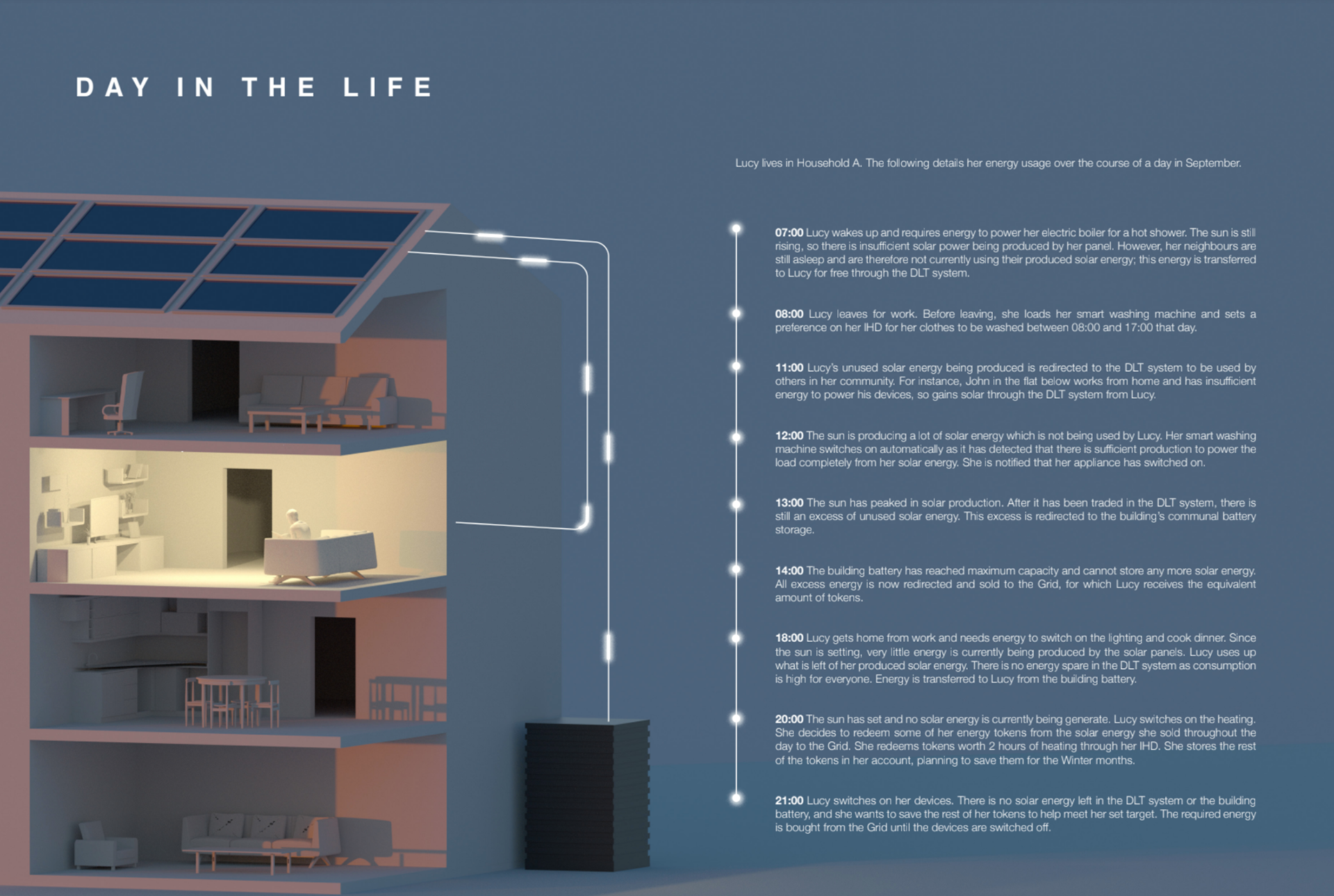 Video edited by Oscar Jones